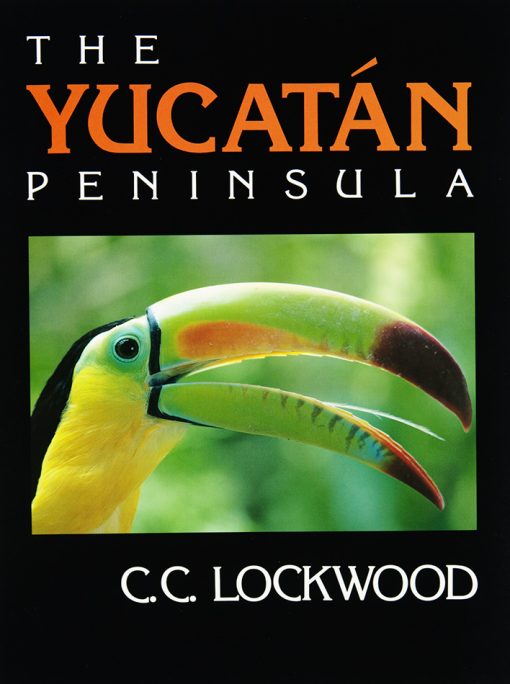 The Yucatan Peninsula
$39.95
During the course of his still young career, photographer C.C. Lockwood has recorded the abundant natural beauty of Louisiana and the rest of the Gulf Coast from Florida to Texas. His award-winning photography has brought him increasing praise and recognition. In this book, Lockwood travels to the other side of the Gulf to present an unparalleled look at the untamed wonders of the Yucatán Peninsula. He finished just before Hurricane Gilbert and the subsequent hotel and condo boom all along the Caribbean coast.
The specific emphasis of The Yucatán Peninsula are the Mexican states of Campeche, Quintana Roo, and Yucatán. Avoiding such tourist-trampled ports-of-call as Cozumel and Cancun, Lockwood focuses instead on less accessible wilderness areas. With the assistance of trained explorers as well as native volunteers, Lockwood visited, over a two-year period, such hidden treasures of the Yucatán as Arrecife Alacran and Banco Chinchorro, two coral-laden reefs; Sian Ka'an, a 1.2 million acre wildlife refuge; and Calakmul, an area of dense jungle and Mayan ruins.
These expeditions gave Lockwood the perfect opportunity to photograph the peninsula's astonishing array of animal life: Rainbow-colored Parrot Fish, Enormous Lobsters, Sea Turtles, Nurse Sharks, Flamingos, Toucans, Egrets, Brown Pelicans, Iguanas, Spider Monkeys and others.
Lockwood also captures the magnificent beauty of the land itself, with evocative shots of shimmering green vegetation, colorful flowers, and jungle sunrises. Stunning photographs of Mayan ruins, open-air markets with brimming stands of fruits and vegetables, and the expressive faces of the Yucatecáns themselves complete this picture of unspoiled paradise.
The book concludes with what Lockwood found most exciting, his adventures in the underwater caves that lie beneath the entire peninsula in a labyrinth of waterways. Called cenotes, they are an important source of water for Maya villages and wildlife alike. To C.C. though, swimming these caves with full cave diving gear was their best and proper use. The magnificent limestone formations photographed perfectly in the gin clear water through the lens of his Nikonos camera.
Description
9 x 12 cloth – 150 pages – 142 pictures