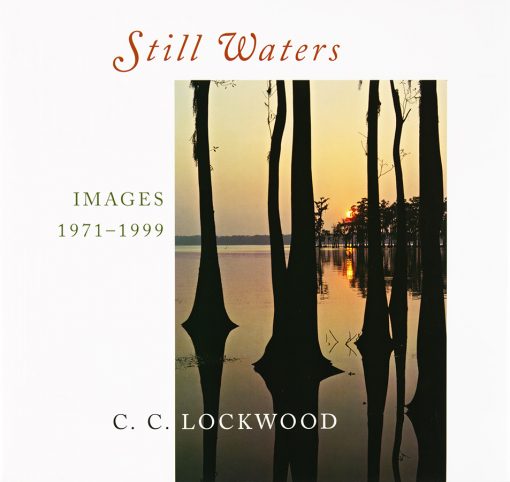 Still Waters Book
$39.95
STILL WATER: IMAGES 1971-1999
Still Waters is a sumptuous retrospective-"the best l00"-of Lockwood's more than 30,000 total images, chronologically arranged and stunningly displayed. Over half have never been published, and only 24 are found in his previous books.
These color-lush scenes of sky, water, and land range from Belize to Hawaii to Yellowstone National Park to Portugal and capture the marvel of native flora and fauna (including several Homosapiens!) Lockwood's signature Louisiana scapes abound, depicting such winsome place-names as Little Pecan lsland, Pearl River Swamp, Atchafalaya Basin, Tunica Hills, and Bayou Penchant. Whether absorbed with the utter innocence of a nest of young raccoons (Mutt, Jeff and Friends), the radiant coolness of a coral reef habitat (Reef Fish), or the essence of a dying sun, all the images exude the almost magical synthesis of light and subject, inspiration and technique, patience and luck, that denotes a Lockwood print.
Selected by the artist for their visual grace, hold on memory, and professional impact, the stills of "Still Waters" are likened by Lockwood to a family photo album: "the good times show up more than the hard work of raising the kids." If a picture speaks a thousand words, then Lockwood's 100 raise a chorale. Where argument and cold fact fail to persuade, these works of beauty and love instill a newfound appreciation for our shared earthly habitat.
Description
12 x 11 1/4 cloth – 216 pages – 100 pictures