Tunica Fall Workshop 2019
November 21, 2019 @ 7:30 am

-

2:00 pm

$300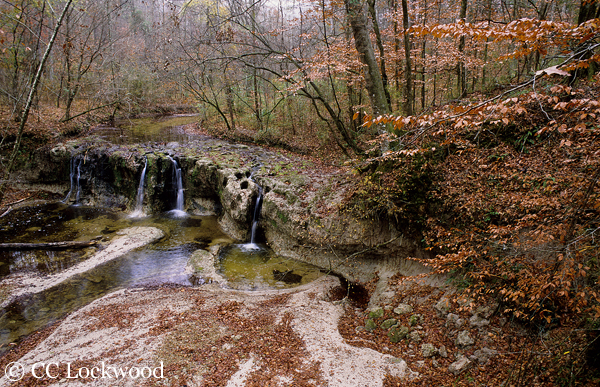 Field Trip:          November 21, 2019           7:30 AM Tunica Hills
Critique Session:   By email and web page posting
Cost $300: Payment due at time of sign up.
* The lecture and field trip are for paid participants only     
Lecture:   November 20, 2019. In the pre field trip lecture, we will discuss digital shooting techniques as they apply to hiking in the forest. We will concentrate on composition and lighting; the most important aspects to great photography. We will also work on tips and techniques to photographing waterfalls, wildlife, and close-ups. Finally we will discuss equipment and the logistics of the field trip. Lecture location will be on Highland Road in Baton Rouge.  12 noon to 2:00.  Lunch will be provided.
Field Trip:   November 21, 2019. We will meet at the intersection on Highway 61 at 7:30am and drive about 30 minutes to our shooting location in the rugged Tunica Hills. We will hike on trails to a creek with several waterfalls. The area should be dressed in beautiful spring foliage. We will work on landscape compositions of flora, waterfalls, streams, and close-ups. The hike will be about 2 miles with steep trails. Call us if you need more  info on the terrain. We will eat lunch on the trail. We will get back to our vehicles by or before 2:00pm.
Equipment:  Camera, lens, extra chips, extra batteries. Bring your tripod if you have one. Lens: A good wide angle is best for most landscapes, a macro lens for close-ups, and a short telephoto is useful on this hike. Remember though, "It's you that gets the good picture, not the equipment."
Other Gear:  Small backpack, sack lunch, drink/water, small towel, hat, sunscreen, sunglasses, mosquito repellent, notebook, pen and clothes for the current weather.  Boots, tennis or Tevas are good shoes.
Critique Session:   CC's will critique your best 5 photographs by email.  He will post his 5 best on his web page and all of the students who wish to be posted.
At anytime in any of the three sessions feel free to ask questions about anything including technique, equipment, marketing your photographs, setting up a web page, making prints, books, cards or other photo products.
To SIGN UP: 
Click  HERE to print sign up sheet.
You may:
-Email the completed form to  cactusclyd no space @ no space aol.com
-Call us at 225-245-5008 to sign up
-Or Mail your completed form to us at:
Cactus Clyde Productions
P.O.Box 3624
St. Francisville, LA. 70775
Cancellation Policy:
Payment is due upon signing up to reserve your space.
Before October 20, 2019: a refund less 15% service charge will be granted.
After October 20, 2019: a refund less 15%, if we can fill your spot, will be granted.
No refunds after November 3, 2019.
Payments can be made with checks, cash, MasterCard, or Visa.
CC Lockwood reserves the right to cancel any scheduled workshop if it does not fill up to the minimum required number of participants. If such a case you will receive a full refund.